Magazine
Hear from Dominique...
Our goal is as simple as it is ambitious: to offer our creators and customers the most innovative and comprehensive palette of natural ingredients, while operating the most traceable, ethical and sustainable value chain. To do this we have a broad and deep presence at source.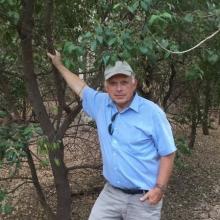 "Together we discuss everything, from water conservation in India, income security in Morocco, crop drying in Guatemala, wild harvesting in Somaliland and so much more."
Dominique Roques
VP, Naturals, Paris, Firmenich
NaturalsTogether™ grew out of two questions. How do we ensure the sustainability of our natural ingredients? Why have our natural ingredient suppliers never met each other?
To help answer the first question, we also answered the second. About four years ago, we brought 16 of our natural ingredient suppliers together to discuss sustainability and other issues in Paris. The meeting was a great success and sparked the NaturalsTogether™ program. At its heart, it is devoted to problem solving and knowledge sharing amongst like-minded producers, comittted to sustainable agriculture, around the world.
Through workshops, annual events and regular meetings, Firmenich and the now 18 NaturalsTogether™ partners share knowledge about common issues, for example climate change, seasonal working and how to lift small-holder farmers out of poverty. We also collaborate on a local basis to solve specific problems in the field – everything from water conservation in Tamil-Nadu, India and income security in Morocco, to crop drying in Guatemala and wild harvesting in Somaliland.
I believe NaturalsTogether™ is a success on multiple levels. It helps our valued partners solve specific problems. It promotes their 'excellence' to our customers and perfumers, who met them at an event in Malaga, Spain earlier this year. It provides us with some examples of the 'ideal' supplier business at a technical, commercial and human level, inspiring a new generation to grow naturals. And it absolutely aligns with our purpose 'For Good, Naturally.' Colleagues from all parts of Firmenich, mention NaturalsTogether™ as a source of pride and purpose.