ANALYTICAL CHEMISTRY
Solving problems, enabling solutions
We harness analytical chemistry – the study of the nature of substances and their inter-relationships – to transform our processes and solutions. Our analytical chemists are problem-solvers and solution-providers who add value for colleagues, customers and consumers. The problems we address are incredibly diverse, spanning the thousands of different substances used to create our products, from molecules to delivery capsules.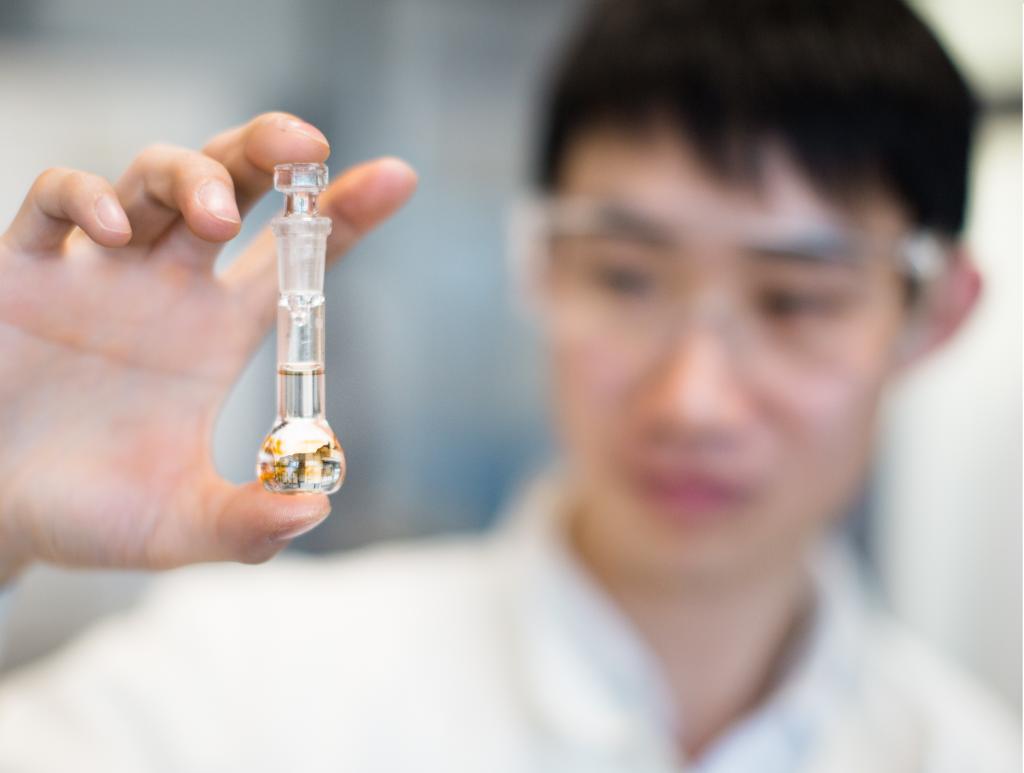 Rigor, Curiosity and Agility
Our approach is rigorous and fact-based but also focused beyond any set task. We value curiosity and agility because we know that solving one problem often helps solve others and can highlight unexpected opportunities. For example, analytical chemists' support for our malodor control products has produced insights about unique olfactive markers in some premium wines. Our tea-based flavor offerings in China were transformed by understanding at the molecular level the uniqueness of authentic local green and Oolong teas, to enable innovation partners to create new solutions in line with customer preferences.
Supporting key tools
This open-minded spirit, combined with the extensive knowledge database that Firmenich has built over decades, has enabled some of our most valued and differentiating tools. Our Olfactive Camera, which provides a 'snapshot' of odors to help identify the molecules that comprise them and how they interact, emerged from our analytical chemists' sense of inquiry.
Sharing our knowledge
Our analytical chemistry teams in Geneva, Princeton and Shanghai give us a competitive edge but we also understand the strength of shared fundamental knowledge. We benefit from and contribute to external industry and scientific bodies, as well as to the wider research community through published science papers.  
Building bridges
Analytical chemistry is a cornerstone of R&D that drives every innovation and bridges every science domain, enabling each to excel.  Above all, our mastery of analytical chemistry provides an essential link with our customers.  From detection of minute amounts of odorants, to elucidation of biochemical pathways or the objective demonstration of the performance of technologies, analytical chemists have a fundamental and exciting role to play at Firmenich.
Computer Science
Our development of Artificial Intelligence and machine learning is revolutionizing the way we create perfumes, flavors and ingredients.
Read more